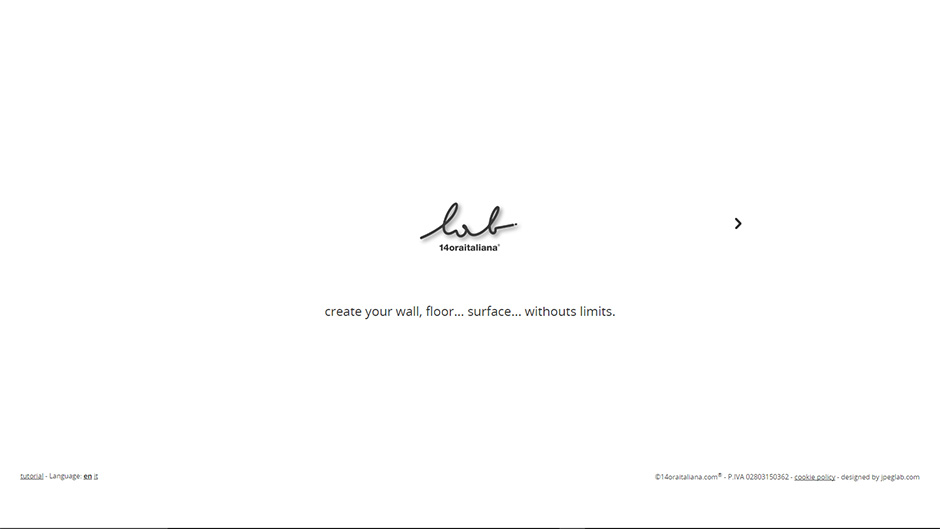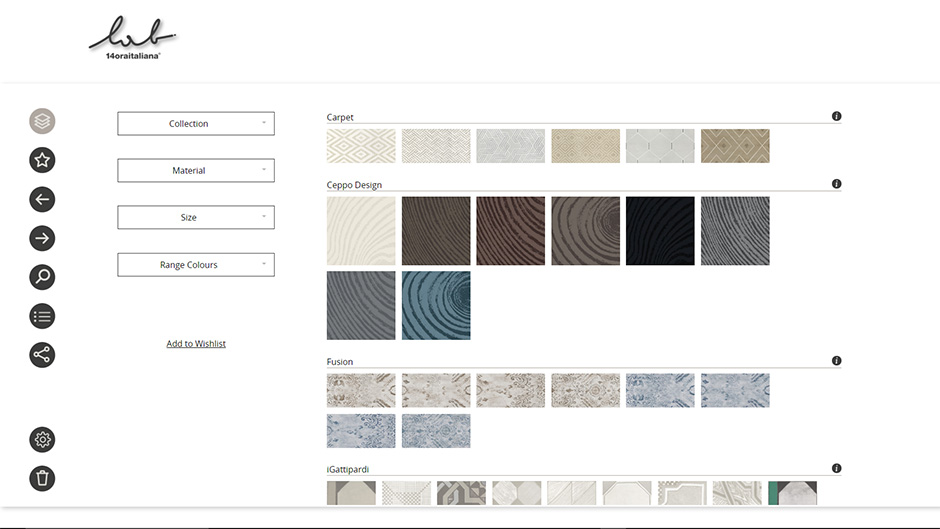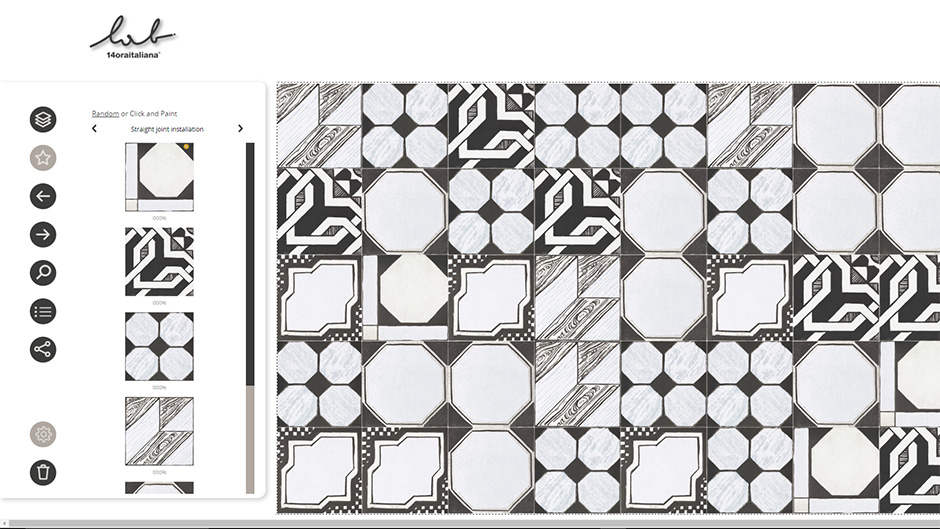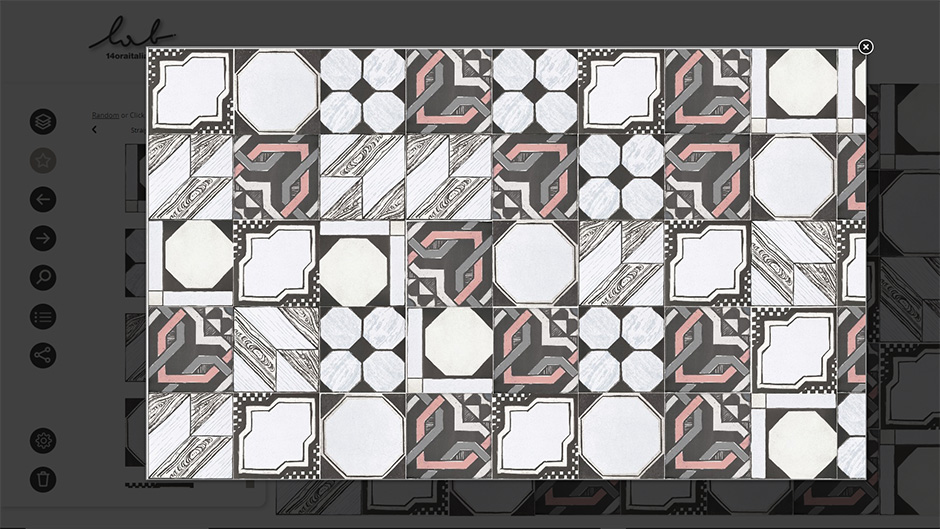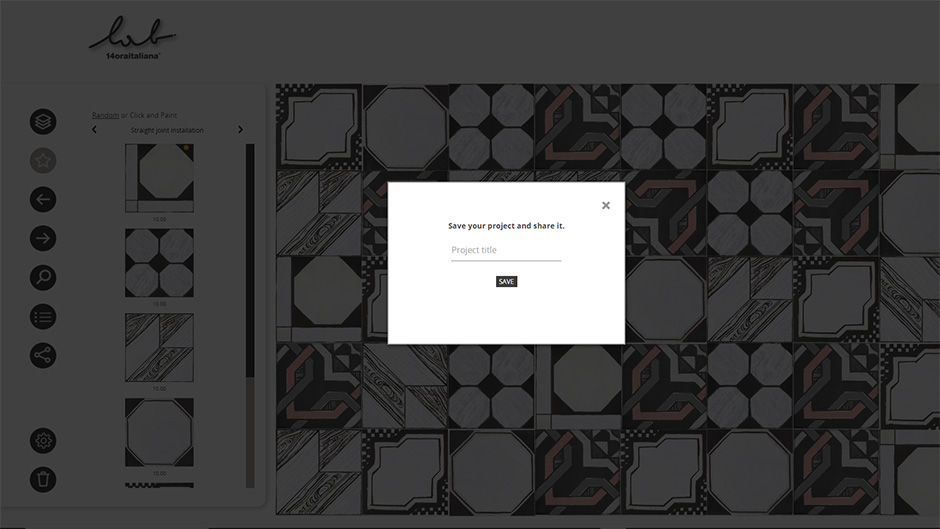 LAB14 by 14oraitaliana _ Crea la tua superficie senza limiti.
LAB14 è lo strumento che permette liberamente di creare la propria superficie utilizzando le collezioni di 14oraitaliana.
Dopo avere inserito le dimensioni della superficie, è possibile selezionare il prodotto più congeniale al vostro progetto grazie a diversi filtri di ricerca (collezione, serie, materia, formato, gamma colori), e inserirlo nella lista dei preferiti da cui si potranno scegliere i vari sistemi di posa, compresa la posa random e per percentuali.
Terminata la composizione è possibile salvarla come immagine e esportare il report che riassume i quantitativi dei prodotti usati e persino inviare tramite e-mail una richiesta di informazioni più dettagliata.
LAB14 by 14oraitaliana _ Creates surfaces without limits.
LAB14 is the tool which enables to create autonomously your own surface using 14oraitaliana tiles collections.
Once the dimension of your area has been set, it is possible to select the most suitable product for your project, by means of different filters (collection, serie, material, format, colour range). You can add it in your favourite list, then it is possible to chose the different installation solution, even including the random installation or by percentage. Finally the program enables to save the outcome, save it as an image and export the report created which resumes the product quantities used and sends a detailed e-mail to receive more detailed information.